Blog Archives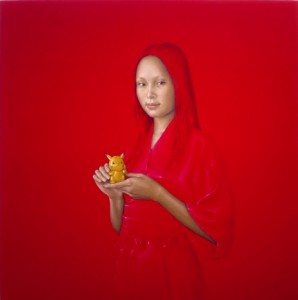 Upcoming Friday, 13 January, 17-20h is the Opening Reception of our new exhibition with Spanish artist Salustiano in the framework of the Aussersihl Gallery Evening. For years the artist fascinates the international clientele with his intensive portraits in red, on exhibitions from Miami to Moscow. We would like to point out his friendship with the Dalai Lama and his commitment for the exhibition "missing peace". Works of Salustiano are to be found in famous collections like the Guggenheim Foundation New York.



MEET THE ARTIST with JOHANNES HÜPPI
Concurrently Johannes Hüppi will attend for a "Meet the Artist", and will talk about his ongoing exhibition "7 Years in Switzerland".

Salustiano: Paintings. 13 January – 25 February, 2012. Opening Reception: 13 January, 2012, 17-20h
Johannes Hüppi: 7 years in Switzerland. 9 December, 2011 – 28 January, 2012